BISHNUPUR
About Bishnupur
Bishnupur is a town and a municipality in Bankura District in the state of West Bengal, India.

Geographically, Bishnupur Sub-Division located in the eastern side of the district Bankura bordering Burdwan district in the North, Arambag Sub-Division of Hoogly district in the East, and East Medinipur District in the South.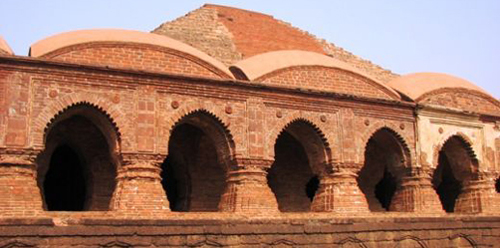 Bishnupur is famous for temples with terracotta art and large water area and there are approximately 16 temples in the Bishnupur. Most of the temples made in the decade of Mallaraja namely Jore Banglow, Rsmanch, Madanmohan Mandir, Shyam Roy Mandir (Panchcura) & Chhinnmasta Mandir etc.Bishnupur is famous for it own musical gharana (Classical Music) Dalmadal Kaman.